The discovery over the history of bottles sunken wrecks around the world, has surprised over the years by its discoverers rewarding flavours and preservation.
For years they have begun to make some subsidence of bottles of wine on the seabed for the evolution of reaching the same conclusion.
The project LSEB – Plentzia aims to be the world's first undersea laboratory to study the aging of this ancient drink under the influence of the marine environment.
A series of modules with sensors, cameras and security seals will be placed on the seafloor to analyze the aging of wine beneath the sea.
The modules known as "MCA" (Monitoring and Control Aging) will host the product and will communicate to the surface the data real-time.
The goal, to know the optimal conditions to be met in the various units of the project to get the best results and to replicate it, and may thus result in new economic activity.
Commercial Production: Bodega Crusoe Treasure
LSEB Plentzia certifies the production of beverages aged under the sea, based on the know-how developed in their research, that has created the concept of "underwater treasuring".  Crusoe Treasure Cellar productions are always limited taking care of all the process and on market demand.
Innovating from the hand of marine respect
Innovating from the hand of marine respect The innovation in the marine field can not harm to the environment that has, therefore, the whole project is respectful to 100% with the environment, and is designed with not only host the best LSEB – Plentzia. but also the aim of creating an artificial reef that creates marine life around it.
Innovations in the field of engineering, both in marine hydrodynamics, as in communications, have had at all times into account the biological aspect of the project.
Among the studies to be carried out of the LSEB – Plentzia are: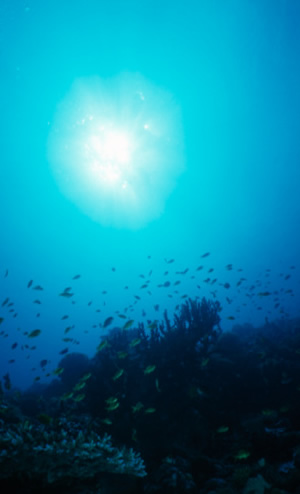 SEA:


Sea Temperature
Currents
Waves
Light Intensity

WINE:


Astringency and tannin
Parametric Analysis (alcohol content, total and volatile acidity, pH, total and free sulphur, intensity of colour, tartaric and protein stability)
Tasting Analysis

BOTTLES:


Study of optimal closures
Specific Corks
Glass bottles and special designs

MEC:


Optimal Design
Water flow generation

OTHERS:


To submit to the winemakers during the project